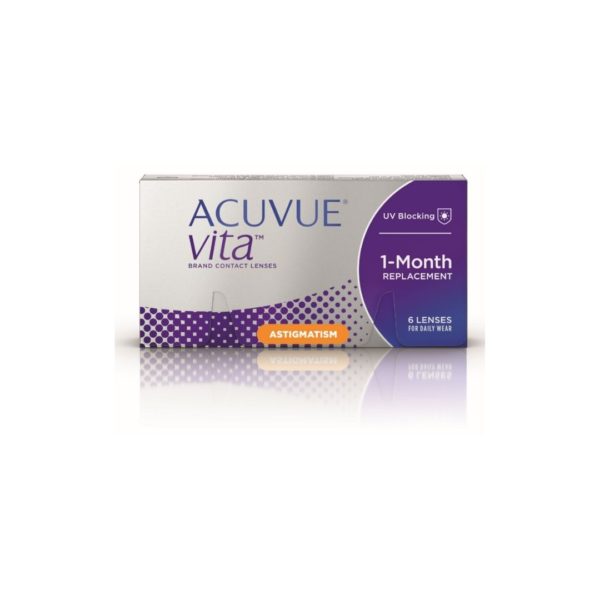 Acuvue Vita Toric
MVR 1,390.00
For Pre-Order Only. Delivery in 3-4 weeks.
Please mention your power while checking out.
ACUVUE® VITA® for ASTIGMATISM offer reliable, exceptional comfort and clear, consistent and stable vision in the form of monthly contact lenses. BLINK STABILIZED® Design harnesses the natural power of a blinking eye to provide clear and stable vision for all-day contact lens wear. HydraMaxTM Technology helps maximize and maintain hydration throughout the contact lens—providing lasting comfort throughout the month. The highest level of UV protection‡ available in a contact lens. ‡Important UV information.
Lens Type : Monthly Disposable Toric
Material : Senofilcon C
Qty: 6pcs/pack
B.C/Dia : 8.6/14.5
Power : 0.00 to -6.00 ( 0.25 STEP) CYL: -0.75 ,-1.25, -1.75, -2.25 AXIX 10 TO 180  (10 STEP)
-6.50 to -9.00 ( 0.50 STEP) CYL -0.75 , -1.25 , -1.75
+0.25 To + 4.00 ( 0.25 STEP) CYL -0.75 , -1.25 , -1.75
In stock